Have you got the new version of LinkedIn yet? It seems to be rolling out on a fairly random basis. At a recent workshop I delivered, I didn't have the new version but most of the attendees did.  It is almost like LinkedIn are delaying moving some of the larger more complete profiles – perhaps they are having problems. 😀
Anyway, I have found an empty profile that I can use to show those of you that have it how to use the main parts of the new version.  I suspect they are still making some changes so we won't be covering it in too much detail.
The new simplified version of LinkedIn (designed to align with the mobile app) looks very much like Facebook.  On the Home Page, your profile sits top right.  The Newsfeed is in the middle below the entry box for status updates.  On the right, there will be a new section called 'What you need to know now' (trending topics) – depending on what your contacts are doing or saying (I haven't seen this on any home pages yet).  Below this is an ad card.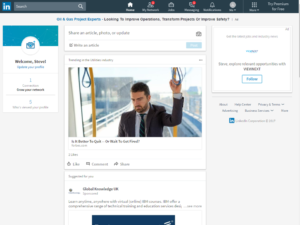 On the top, there are 8 areas on the menu bar.
Looking at each of these in turn (from a changes perspective):
Search has been updated to one search box to cover people, jobs, companies, groups and schools (searching posts coming soon).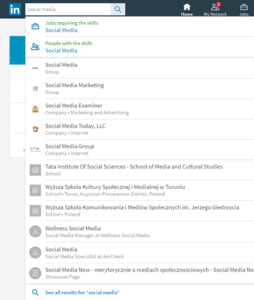 Choosing all results shows the specific types of search

Choosing one of these options shows the filters on the right-hand side of search (they were on the left before).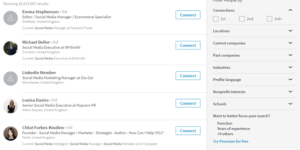 The search results don't seem to be displayed in order of closest connection as they used to.   According to LinkedIn, the ranking "is dependent on relevancy of ranking to the searcher".  This will include keywords, the searcher's profile and attributes and the activity of the profiles returned.
Boolean search doesn't seem to work as well as it used to – this seems to be moving to the paid version of Sales Navigator.
There are a number of sections on the Home page:

Clicking on share an article, photo or update allows you to write a short update, mention somebody using @, or add a photo. You can now edit your post which is a big improvement!

The newsfeed has been tuned so you see content from publishers and people you care about. New ways to "dive into specific topics relevant to you and follow trending stories" will be rolling out.
This has generally been made easier to use.  The main changes: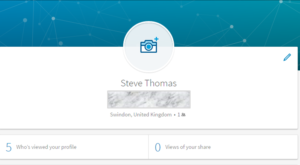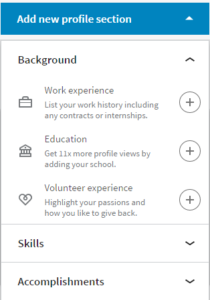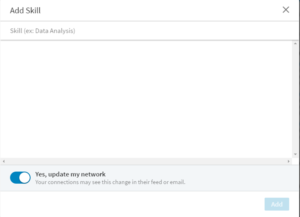 When you look at someone's profiles, you will see a new "Highlights" section just under the 2 line summary.  This will show any mutual connections, companies you have both worked at, groups you are both members of or how they can help with an introduction into companies.
Will display all outstanding invitations, all your connections as well as people you may know.  All tags (if you used them) have been removed and you can only sort by recently added, first name and last name.
This hasn't changed significantly at the moment
Options to message connections will be seen throughout LinkedIn and LinkedIn will offer more suggestions to message based on what you are doing within LinkedIn.  For example, if you are looking at a job opportunity, you will be told who in your network works in the company.  
LinkedIn will also frequently suggest what you might want to say to somebody as a conversation opener.
Remember you will now see sponsored messages from companies (including LinkedIn).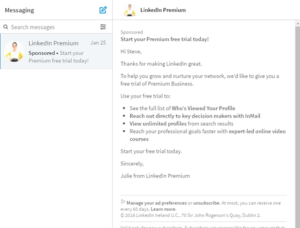 Notifications will show what your contacts have been doing as well as who has viewed your profile as before.
Another way of getting to your profile as well as viewing your privacy & settings.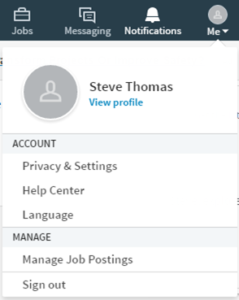 The privacy and settings section had already been changed. See our blog post about this.
The More section will change and develop depending on what you have access to on LinkedIn.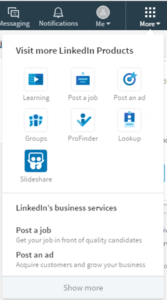 The More is where you will access your company profile (which also uses the new Cover page size).  Changes to the company profile section will be covered in a separate blog post.  We will also do a separate post for Profinder and Lookup which are new apps that are now in the UK.
What do you think of the changes – if you have them?  Do you like the new look or do you just hate change?  Are there any features that you think are missing?  We are just about to add a section to our latest LinkedIn e-learning course to cover this in more detail.
Would you like to get more out of LinkedIn? Why not explore our LinkedIn Online Course?